Hell's Kitchen 8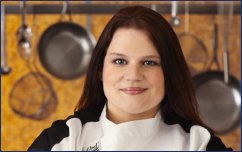 Hell's Kitchen
crowned Nona Sivley, a 29-year-old sous chef who currently resides in Loganville, GA, the Fox culinary competition's eighth-season winner during Wednesday night's finale broadcast.
Full Story


Gordon Ramsey is going to be a permanent fixture on Fox's programming schedule for the foreseeable future.

Gordon Ramsay's Sunday run in the annual Los Angeles Marathon apparently didn't go as planned.

Fox announced that it has renewed Hell's Kitchen for an eighth season.